Combination sauna 3 person - Energy efficient sauna - A++ - Infrared full spectrum A.B.C deep heat + Carbon Wave
Multi-sauna for 3 people
Size: 1600 x 1350 x 2000 mm
Wood species: Hemlock
Heating system: IR-Vitalight + optional unit
Delivery time: 4-6 days (in stock)
Description
Combination sauna for 3 people
A perfect sauna with both traditional sauna heater and infrared sauna heating.
For you who both want the best of both worlds.

Equipped with the latest technology of infrared sauna heating.
IR vitalight, the "vital light" a full-spectrum heating also called red glass. A technology developed by Philips and which today is the most efficient source of heat, the heat waves cover the entire infrared spectrum.

IR vitalight gives you a deeper heating than other infrared heat. The heating time is only 1-2 minutes, after which the units emit beneficial infrared heat. The short start time makes the sauna well suited for quick sauna sessions. On the control panel, specify the effect you want to have on the heaters from 100 to 50%. The energy consumption is about 30% lower than the already energy-efficient carbon heaters.
Infrared saunas are energy efficient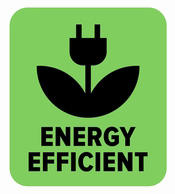 Choose between a wall-mounted or a Tower heater
We recommend as in the picture to choose for Sawo Tower sauna heater. If you want it to be extra easy to control your sauna heater, you order a heater with external control, which provides a more even sauna heater and easier to control via a digital control panel. We have prepared with VP pipes inside the left wall side with a hatch on the left outside for mounting if you want external control. The sauna also works well with a unit with control directly on the unit as in the picture.
The sauna unit in the picture is Sawo Tower 6 kW
Sauna specification:
Sauna external dimensions:
Length: 1600 mm
Height: 2000 mm
Depth: 1350 mm

Material: Hemlock
Tempered safety glass, clear glass
Metal / wood handle XL
Control panel (infra): LCD display inside
Timer control up to 90 min
Temperature control up to 65 0 C
Dimmable power setting
Sound system: 2 speakers
Radio, USB and Bluetooth function
Lighting: Reading lamp with 2 spotlights
LED lighting above the back panel and under the bench.
Starry sky with color therapy function control via remote control
Other:
Ventilation door for passive ventilation
Included: sauna stick, hourglass, thermo-hygrometer.
SAUNA HEAT SPECIFICATION:
8 st IR Vitalight- 2800w / 230V, 13Amp
Micron Length: 1.4-10 Um.
Standard plug, europlug
Recommended sauna heater 6 kW, not included

Wood type 1st variety Hemlock from Canada.
Low EMF: Read more about EMF


Example of Luxway sauna installation.




Data sheet
Sauna Size

Sauna for 3 to 4 people

Energy class

A++

Genus

Unisex