Infrared sauna Athena - Energy efficient sauna - A++ - magnesium oxide heaters
Infrared sauna for 2 people
Size: 1200 x 1050 x 1900 mm
Type of wood:  Hemlock
Heating system: IR-Incolloy
Delivery: Currently sold out

  
Description
Athena infrared sauna for 2 people.
Athena infrared sauna for 2 people is economical in power consumption and with a small space requirement. This model is aimed at people who want to achieve well-being at home with minimal effort. Thanks to the extremely durable U-shaped magnesium oxide heaters 'Incoloy', you can look forward to many years of intense heating experience.
• The IR-Incolloy (magnesium oxide) heater emits a softer heat that envelops the body and provides a comfortable feeling of warmth. These infrared heat waves are long-wave and heat at the same depth as the skin's sensory bodies and create an effective sweating of the body. The heat is optimal after about 15 minutes.
Unique touch protection that never gets too hot to the touch.
ThermoCoat: A new advanced touch protection that insulates the metal surface in front of infrared heaters to reduce the risk of burns when touched. ThermoCoat is made of a special nano-wool material that has extremely good thermal insulation ability despite its minimal thickness. This makes the infra sauna safe and protects even the smallest fingers from burning themselves.
Infrared saunas are energy efficient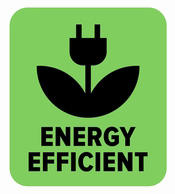 Sauna specification:
Sauna external dimensions:
Length: 1200 mm
Height: 1900 mm
Depth: 1050 mm (1200mm incl. Light ramp)



Material: Hemlock wood, clear lacquer on the outside
Tempered safety glass 6mm, clear glass
Metal handle classic
Control panel: LCD display inside.
Timer control up to 90 min
Temperature control up to 65 0 C
Sound system: 2 speakers
Radio, USB and Bluetooth function
Lighting inside: Reading lamp a´ 1st spotlight, control on the control panel
Lighting outside: Spotlight on the outside front
Other: Air purification with oxygen ionizer
Ventilation door for passive ventilation
 Sauna heating specification
Heating system: Infrared-Incolloy (magnesium oxide)
Location back, front, and legs
Wavelength 4–11 µm
The number heaters of is 5 pcs.
Total power: 1750W
7A. 230V. 50Hz
Electrical connection: Standard socket
230V earthed electrical outlet, cord length 2 m comes from the ceiling
Assembly and installation:
An extra 10 cm in ceiling height is required for installation
and two people during assembly
Data sheet
Genus

Unisex

Sauna Size

Sauna for 2 people

Energy class

A++

Wood species

Canadian Hemlock

Stereo

Bluetooth + USB + Radio