Infrared sauna Apollon Tourmaline-Energy-efficient sauna
Infra sauna for 3 people
Size: 1530 x 1100 x 1900 mm
Wood species: Hemlock
Heating system: Carbon Wave
Delivery time: 2-3 days (In stock)
Description
Infrared sauna Apollon Tourmaline for 3 people
In the Apollon tourmaline series, the models are equipped with tourmaline stones in horizontal rows along all Carbon Wave panels. The hexagon-shaped tourmaline stones sit behind the built-in backrest and emit a lovely heat wave when heated. Together with the infrared heat from the Carbon Wave plates, you get a soft but incredibly effective heating of your body.
Tourmaline stones give this sauna extra warmth
The Apollon tourmaline sauna is highly appreciated and with the model's slightly smaller glass sections it gives a cozy feeling, where the warm brown tone of the cedar and the lighting ramp above the door on the outside make the model inviting. Inside this sauna, you can enjoy your best song choices with USB or Bluetooth. In Apollon for 3 people, the small family gets room to baste together or it is a good option for 2 people who want that little extra space.
Energy-efficient sauna, read more here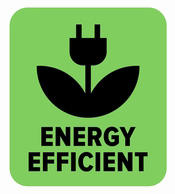 Sauna specification:
Sauna outer dimensions:
Length: 1530 mm
Height: 1900 mm
Depth: 1100 mm excluding roof rail
Including ceiling molding: Depth: 1250mm

Shipping cost SEK 1200 / all of Sweden
Material: Hemlock wood from Canada
Tempered safety glass 6 mm, clear glass
Classic metal handle
Control panel: LCD display inside.
Timer control up to 90 min
Temperature control up to 65 0 C
Sound system: 2 speakers
Radio, USB and Bluetooth function
Lighting inside: Reading lamp with 1 spotlight
control on the control panel
Lighting outside: Yes
Other: Air purification with oxygen ionizer
Ventilation hatch for passive ventilation
SAUNA INFRARED HEAT SPECIFICATION
Heating system: " Carbon wave", back, side, legs, front and floor
Quantity 8 pcs.
Wavelength: 7-14μm
Total power: 2300W
10A. 230V. 50 Hz
Electrical connection : Standard plug
230V grounded electrical outlet, cable length 2 m comes from ceiling
Low EMF: Read more about EMF

Assembly and installation
An extra 10 cm in ceiling height is required for installation, two people during installation

How to install a sauna, click here

Or see video presentation on installation below.

Example of sauna installation of this type.


Pay against invoice 14 days
Or
Pay in installments for 12 months interest-free"
Data sheet
Genus

Unisex

Sauna Size

Sauna for 3 to 4 people

Energy class

A++

Dimensions (mm)

Width: 1530, Depth: 1100 (incl light ramp: 1250), Height: 1900

Wood species

Canadian Hemlock

Heating

Carbon infrared heater

Effect

2300W, 230V

Lighting

Reading lamp + Light ramp (outside) + Color therapy

Stereo

Bluetooth + USB + Radio