Description
Experience the ultimate IR treatment with the Lux-Well Infrared Tunnel with RLT!


A complete Infrared heat tunnel with red light diodes (RLT).
Pamper yourself with our exclusive heat tunnel that combines infrared heat and red light therapy for a complete and in-depth treatment. Our customized IR mattress generates short-wave red light at 660 nm, perfect for promoting wellness and health.


Lux-Well Infrared Tunnel for IR Treatments
This innovative heat tunnel is designed to give you maximum comfort and efficiency. With the ability to adjust heat settings in three different zones and customize time and temperature according to your preferences, you can create the perfect treatment experience. With no less than 42 red LEDs, 24 on the top and 18 in the IR mattress, you get a comprehensive and customized therapy.

The Lux-Well Infrared Tunnel is your perfect companion for healing body care. The lightweight and portable design makes it easy to move and transport, perfectly suited to your lifestyle needs. By giving your body a treatment that extends from shoulders to feet, our IR tunnel creates an effective sauna environment that provides you with wellness from the inside out.


Professional sauna treatments
Our professional sauna treatments open the door to skin therapy on a new level. Whether you run your own practice or clinic, our sauna can be used to treat a wide range of skin problems such as acne, psoriasis and eczema. The infrared environment in the sauna opens up the pores, allowing therapeutic products to penetrate deeper into the skin and maximize results. In addition, our sauna can relieve inflammation, reduce pain and improve blood circulation, giving your skin the care it deserves.


Easy-to-use infrared tunnel

Our Lux-Well IR tunnel is designed for ease of use and convenience. With dimensions of approximately 97 cm in height, 82 cm in width and 50 cm in depth, it is easy to pack away and transport. You have full control over the treatment with the separate control panel that allows you to adjust heat and time settings for different sections. Automatic shutdown and alarms ensure a smooth experience.
To give you a complete treatment environment, a customized curtain with reflective material and a comfortable pillow are included. Made from organic hemp, our IR tunnel does not cause any unpleasant odor problems. The robust IR panels are designed for long-term use without maintenance or replacements, making the Lux-Well IR tunnel the ultimate choice for professional treatment with minimal required care.

*Please notethat there are similar products online called "IR tunnels", but they do not have heating panels on the top of the tunnel. This means that the heat only comes from the underside, which means that the product cannot be considered as a sauna but rather as misleading marketing.
Low EMF: Read more about EMF

Energy efficient sauna, read more here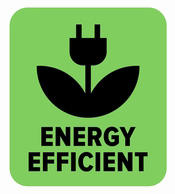 Lux-Well RLT heating specification
Heating system: Carbon Wave®
Number of controllable heating zones: 3
IR wavelength: 7-14 μm
Red light: 660nm (RLT)
Infrared heating mattress with 18 red light diodes.
Heating technology: Germanite with low frequency PEMF function.
Total power: 1300W
6A. 230V. 50 Hz
Connection method: Grounded 230V wall socket.
The cable length from the control panel is about 2 meters with plug.

External dimensionspacked:
970 mm, 820 mm, 500 mm
External dimensions when opened:
1800 mm, 750 mm, 450 mm.
Total weight: 35 kg.
Data sheet
Energy class

A++

Genus

Unisex

Sauna Size

Sauna for 1 person