Lux-Well Infrared tunnel for ir treatments - Energy efficient sauna - A++ - Carbon Wave
IR sauna tunnel for 1 person
Size: 1750x720x450 mm
Materials: Hemp, Hemlock, Artificial leather
Heating system: Carbon wave
Delivery time: 3-6 days (In stock)
Description
Lux-Well infrared tunnel for IR treatments


Campaign - Includes Lux-Well infrared heating mattress. Value €365,00

Lux-Well Infrared tunnel for IR treatments
Infrared tunnel for the whole body. The tunnel is easy to move and transport. The Lux-Well tunnel is perfect for body care.
The IR tunnel gives the body an IR treatment all the way to the toes. If you combine the product with one of our infrared mattresses, you also get IR treatment on your back.
In this Lux-Well infrared tunnel, the panels are Carbon Wave panels.
Lux-Well Infrared Temperature Tunnel is for you if you are looking for a really powerful infrared device. The sauna can also be used for treatment if you have your own reception, and can, for example, be placed perfectly on a treatment table.

Easy-to-use infrared tunnel

A Lux-Well IR tunnel is very easy to put aside when you don't need it. When packed, the height is about 90 cm, width 70 cm and depth 45 cm, therefore the IR tunnel is easy to transport and store.
The Lux-Well temperature tunnel has two domes used to treat the whole body. If you wish, you can also use just one dome for combination treatments or sitting.
This ir tunnel comes with a separate control panel. You also get a custom-made curtain with reflective material and a pillow.
From the control panel, you can control the heat in different sections and also schedule the treatment.
The device beeps and turns off automatically when treatment is complete. Lux-Well is made from organic organic hemp and does not cause odor problems when used.
The Lux-Well IR tunnel is maintenance-free and the IR panels do not need to be replaced. In normal use, IR panels withstand thousands of treatments, this makes the IR tunnel Lux-Well an excellent choice for professional use.
Energy-efficient sauna , read more here

Low EMF: Read more about EMF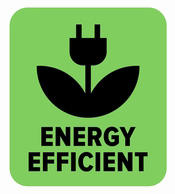 Lux-Well heat specification
Heating system: Carbon Wave
Number of controllable heating zones: 3
Wavelength: 7-14 μm
Total power: 960W
4A. 220V. 50 Hz
Connection method: Earthed 230V outlet. The cable length from the control panel is approximately 2 meters.
Weight: 35 kg.
Outer dimensions packed:
900mm, 720mm, 450mm
External dimensions when opened:
1750mm, 720mm, 450mm
Materials - Hemlock wood, organic hemp, Artificial leather
Power - 960w
*Should be used together with Lux well infra mattress
Data sheet
Sauna Size

Sauna for 1 person

Energy class

A++

Genus

Unisex