Description
Portable IR Sauna: Easy Assembly and Convenience for Pain Relief, Detox, and General Well-Being
The simplicity and convenience of a portable IR sauna can be an excellent option for those who want to enjoy all the benefits of a traditional sauna in their own comfort. These types of saunas can be assembled in just 2 minutes by unpacking and unfolding the edges, then placing the included chair.
Once the sauna is assembled, you can easily enjoy a sauna session and all its health benefits. The IR sauna can be especially effective for pain relief, detoxification, and overall well-being. The infrared heat waves penetrate deep into the body's tissues and can help alleviate muscle and joint pain while promoting detoxification through increased sweating.
Compared to a regular IR sauna, the portable variant offers the same health benefits but with the advantage of easy assembly and convenience. You don't need to travel to a spa or gym to enjoy a sauna session. Instead, you can have a sauna in your own home or at a location that suits you. You can enjoy a sauna session at any time of the day or night without worrying about travel or booking appointments.
Portable Sauna Specifications:
External dimensions of the portable sauna:

Length: 800 mm
Height: 1030 mm
Depth: 840 mm

Electronic control with remote control.
Open pockets for easy adjustment of time and temperature. Foldable chair included.
Infrared heat with Carbon Wave® panels mounted on the walls.
An infrared footplate is also included.
In this model, the collar can be easily removed via a zipper for cleaning.
Equipped with tourmaline.
Low electromagnetic field (EMF) (further information about EMF).
Included:

Infrared unit with a total output of 900 watts.
Low-EMF panels Carbon Wave®.
Can be connected to any standard outlet with a regular plug. 230V.
Foldable chair (maximum weight 120 kg).
Removable and washable collar (hand wash).
Control panel for heat and time regulation.
Low EMF: Read more about EMF


Infrared saunas are energy efficient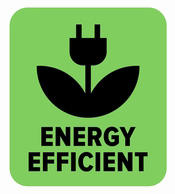 Data sheet
Sauna Size

Sauna for 1 person

Energy class

A++

Genus

Unisex

Dimensions (mm)

Width: 800, Depth: 840, Height: 1030

Heating

Carbon infrared heater

Effect

900W, 230V