Multi sauna 3 persons combi - Traditional sauna heater & energy-saving infrared system
Combination sauna for 3p
Size:1600x1350x2000mm
Wood type: Hemlock
Heating system: VitaeGold®,
Inclusive Tylö Sense Sauna heater.
Delivery time: 4-6 days (in stock)
Description
Combination sauna for 3 people
A perfect sauna with both traditional Tylö sauna heater and infrared sauna heat.
For those who want the best of both worlds.

Equipped with our brand new and the market's most efficient Full Spectrum heater, VitaeGold. This is a full spectrum vitaelight heater, with a reflector plated in real gold. This reflector is more effective at directing the short-wave infrared waves towards the body for a more effective and deep warming sensation.

VitaeGold gives you a deeper warming than other infrared heat. The heating time is only 1-2 minutes, after which the units emit beneficial infrared heat. The short start-up time makes the sauna well suited for quick sauna sessions. On the control panel, you set the desired power of the heaters.
Tylö Sense Sport
In combination with Luxway's new VitaeGold heater, the sauna is also equipped with the latest Tylö heater, which is of top quality and made in Sweden. So in this sauna you can choose whether you want to enjoy a beneficial infrared sauna bath, or a traditional sauna bath with the more intense heat, you also get an accessory package with bucket, bucket, hourglass and thermo/hygrometer, at no extra cost.
Energy-efficient sauna, read more here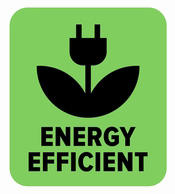 Sauna specification:
Sauna exterior dimensions:
Length: 1600 mm
Height: 2000 mm
Depth: 1350 mm

Material: Hemlock
8mm, Tempered safety glass, clear glass
Metal/wood handle XL
Control panel (infra): LCD display inside
Timer control up to 90 min
Temperature control up to650 C
Dimmable power setting
Sound system: 2 speakers
Radio, USB and Bluetooth function
Lighting: Reading lamp a´ 2pcs spotlight
LED lighting above back panel and under bench.
Starry sky with color therapy function
Other:
Ventilation hatch for passive ventilation
Included: sauna stick, bucket, hourglass, thermo-hygrometer.
SAUNA HEATING SPECIFICATION:
8 pcs IR VitaGold- 2800w/230V, 13Amp
Micron length: 1.4-10 Um.
Ordinary plug, Swedish grounded

Sauna heater Tylö Sense Sport, 6.6kW

Wood type 1st variety Hemlock from Canada.
Low EMF: Read more about EMF


Example of Luxway sauna installation.




Data sheet
Energy class

A++

Sauna Size

Sauna for 3 to 4 people

Wood species

Canadian Hemlock

Heating

Stereo

Bluetooth + USB + Radio