Description
Infrastrip 800W Black
Perfect product for those who have a lot of glass or other walls in the sauna where our infrared heating panels cannot be attached. The ceiling heaters can also be used excellently for energy-efficient space heating of e.g. garages, work rooms, warehouses, sports halls, industry, etc. The panels can be connected to our existing control systems, or with a separate connection via timer if they are to be used as space heaters. Mounted at a height of 1.8-40 meters, Infrastrip gives off a soft and pleasant infrared heat on a large surface.
Convert your traditional sauna!
There are many reasons to supplement or replace your traditional sauna with an infrared system. In addition to the fact that the energy cost can be reduced by up to 80% , you get a more pleasant sauna with many health benefits and that suits everyone.

Hot Yoga
Infrastrip is perfect for Hot Yoga rooms. To calculate how many heaters to maintain a good temperature of approx: 35-40 degrees in a Hot Yoga room, calculate with approx: 250W per square meter room size regardless of ceiling height (with normal insulation and normal room temperature). For Hot Yoga rooms, our control systems Brilliant or Excellent should be used.
Infrared saunas are energy efficient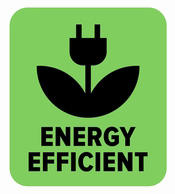 Technical specification
Power: 800W (240V-50/60Hz)
Dimensions: 650mm x 290mm x 50mm (128mm with ceiling mounts)
Color: Carbon black Powder coated
Material: Galvanized sheet
Weight: 6kg
IP class: IP44
Connection cord: Cord not included. Connected by a qualified electrician

Low EMF: Read more about EMF