Description
IR-Panel Plate 300
Added IR panel to panel set. Comes with pre-assembled backrest/calf protection in Canadian Hemlock.
Must be used with a panel kit from Luxway. Can be used both horizontally as a calf warmer or vertically.
The panels used are Mica Wave panels, the latest technology of panels that is a development from Carbon Wave. The panels do not use carbon fiber as an infra medium, but instead Mica mineral (Mica in Swedish). This gives a better effect per surface, faster heating, and a wider spectrum of infrared heat.
Infrared saunas are energy efficient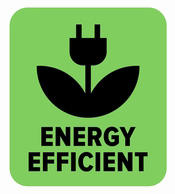 Power: 300W
Dimensions: 1040 mm x 340 mm x 30 mm
Color: Carbon black and Hemlock wood
Connection cable From panel to a power cord: 0.5 m
Connection cord power cord to control box: 2.5 m
Note! Is intended for use with our control system panel set 1 or 2.
Do not switch on without temperature control. Maximum temperature 65 degrees.
Data sheet
Energy class

A++

Genus

Unisex