IR Sauna Jade Single Round - Energy efficient sauna - A++ - Infrared full spectrum A.B.C deep heat + Carbon Wave
IR sauna for 1 person
Size:1000x1000x1980 mm
Wood type: Hemlock.
Infrared heating: Carbon wave+IR-VitalLight
Delivery time: 3-6 days (In stock)
Description
Jade Single Round IR Sauna for 1 person.
Infrared sauna for 1 person. Small sauna with a beautiful design and that does not take any large area of your home. This sauna provides space even though it is small due to its tempered glass construction.
Unique sauna design in glass and in black details.
If you want a modern small sauna, Jade with its oval surface of only 1 meter is a very good alternative. Most people should be able to devote 1 m2 to this sauna in their home. Although this sauna is small in size, it feels quite spacious due to the glass. All glass parts in our sauna are made of tempered safety glass. The sauna door's function is also unique as it is fitted with a sliding wheel that allows you to push the door to the side instead of opening straight out. This means that you do not have to count on any door leaf dimensions for opening.
Equipped with the latest technology of infrared sauna heat.
IR vitalight, the "vital light" a full spectrum heating also called red glass. A technology developed by Philips and which today is by far the most efficient source of heat, the heat waves cover the entire infrared spectrum.
Infrared saunas are energy efficient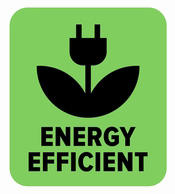 Sauna specification:
Sauna outside dimensions
Diameter: 1000 mm
Height: 1980 mm
Material: Tempered safety glass 6mm 
Clear glass and black glass, inside in hemlock wood
A sliding door.
Control panel: Touch panel inside.
Timer control up to 99 min
Temperature control up to 60 0 C
Power control select between 70, 80, 90 or 100%
Sound system: 2 pcs. speaker
Radio, USB
Lighting inside: Reading lamp ceiling with color therapy
Exterior lighting: No.
Other: Built-in backrest ergonomically
Active ventilation with fan
Sauna HEAT SPECIFICATION
Heating system:
IR Vitalight: Back, side, seat and legs
Wavelength 1.5–11 µm
Carbon wave panel: Floor
Total 5 pcs.
Total power: 1800W
10A. 230V. 50Hz
Electrical connection : Standard plug
230V grounded electrical socket, cable length 2 m comes from ceiling
Low EMF: Read more about EMF
Installation and installation:
An extra 15 cm in height is required for installation
and two people during assembly
Box builds about 4 cm above the sauna ceiling height
If necessary, the box can be placed at another nearby location eg. wall
Data sheet
Genus

Unisex

Sauna Size

Sauna for 1 person

Energy class

A++

Dimensions (mm)

Width: 1000, Depth: 1000, Height: 1980

Wood species

Canadian Hemlock

Heating

Carbon infrared heater + infrared full spectrum heater

Effect

1800W, 230V

Lighting

Reading lamp + Color therapy

Stereo

USB + AUX + Radio