Infrared sauna Harmonica extendable - Energy efficient sauna - A++ - Infrared full spectrum A.B.C deep heat + Carbon Wave
Infrared sauna for 2 people
Size:1150x580x1900 mm
Wood type: White Hemlock
Heating system: Carbon wave+IR-Vitalight
Delivery time: 3-6 days (In stock)


Description
Harmonica that can grow into "large or small sauna"
With Harmonica, it has never been easier to get a very own sauna to enjoy.
With its unique pull-out feature, Harmonica has only a depth of about 58cm and can therefore easily be placed in the shallow space in both villa and apartment, sauna which is available in two widths. To use it you simply pull out the front section and get a spacious sauna with a depth of just over a meter. In this compact model, the infrared heaters have not been sacrificed, it is filled with a combination of carbon wave and IR vitalight heaters around the entire base floor as well as on the moving floor part.  
Play music with bluetooth
The outside of this sauna is white in color and the inside is in beautifully untreated hem lid. The handle on is a flat handle in wood, white on the outside and with untreated wood on the inside. Of course, you enjoy music with the Bluetooth or USB function. This is a very popular sauna as you can decide when it should be big or small.
Infrared saunas are energy efficient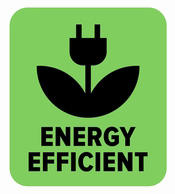 ---
Sauna SPECIFICATION
Sauna outer dimensions Recessed:
Length: 1150 mm, Height: 1900 mm, Depth: 580 mm
Dimensions precipitated:
Length: 1150 mm, Height: 1900 mm, Depth: 1050 mm
Material: Exterior; white painted
Inside; untreated hemlock
Front glass, heat resistant safety glass 6mm
Control panel: Located on the inside.
Timer control up to 90 min
Temperature control up to 65 0 C
On / off control separately under IR-Vitaelight heater
Sound System: Speakers
Bluetooth function
Lighting inside: Reading lamp in ceiling
Control panel control
Exterior lighting: No.
Other: Pull-out model
SAUNA HEATING-SPECIFICATION:
Heating system: Combination of
IR Vitalight; Page, Quantity 1 pcs.
Carbon wave: back, side, legs and floor, Number of 6 pieces.
Total power: 1980W
10A. 230V. 50Hz
Electrical connection : Normal plug EU. 
230V grounded electrical outlet, cable length about 3 m comes from the back
Low EMF: Read more about EMF
 
Installation and installation:
An extra 10 cm in ceiling height is required for installation, two people are needed for installation.
Data sheet
Genus

Unisex

Sauna Size

Sauna for 2 people

Energy class

A++

Dimensions (mm)

Width: 1150, Depth: 1050 (580 flush), Height: 1900

Wood species

Canadian Hemlock

Heating

Carbon infrared heater + infrared full spectrum heater

Effect

1980W, 230V

Lighting

Reading lamp

Stereo

Bluetooth