Infrared Sauna Jade 110 - Energy efficient sauna - A++ - Infrared full spectrum A.B.C deep heat + Carbon Wave
Infrared sauna for 2 people
Size: 1100 x 1100 x 2000 mm
Wood type: Hemlock
Heating system: Ir Vitalight x Carbon Wave
Delivery time: 3-6 days (In stock)
Description
Sauna Jade 110 infrared sauna for 2 people.
Nicely designed sauna for two. Glass pages with black details for the modern home. Sliding doors to save as much space as possible. Effective sauna bath with powerful Vitalight reflectors. Also includes seat heaters. The black design is suitable for a modern home.
Sauna doors with smart function
The sauna doors are fitted with sliding wheels that are easily pushed aside and are therefore space saving as you do not have to count on the door opening. With only a few millimeters, you slide the glasses to each side.
Infrared saunas are energy efficient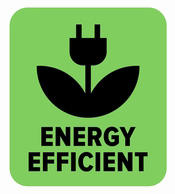 Sauna SPECIFICATION:
Sauna outer dimensions:
Length: 1100 mm
Height: 2000 mm
Depth: 1100 mm
Material: Tempered safety glass 6mm
Clear glass and black glass, inside of hemlock wood
Two sliding doors.
Control panel: Touch panel on the inside.
Timer control up to 99 min
Temperature control up to 60 0 C
Power control select between 70, 80, 90 or 100%
Sound system: 2 pcs. speaker
Radio, USB. Bluetooth.
Lighting inside: Reading lamp ceiling with color therapy
Exterior lighting: No.
Other: Built-in backrest ergonomically
Active ventilation with fan
SAUNA HEATING SPECIFICATIONS:
Infrared heater: IR Vitalight
Investment; back, side, seat, under lichen and Carbon Wave in floor
Number of 7 pcs.
Total power: 2100W
10A. 230V. 50Hz
Electrical connection : Normal plug EU. 
For 230V grounded socket.
Low EMF: Read more about EMF
Installation and installation:
An extra 15 cm in height is required for installation
Box builds about 4 cm above the sauna's ceiling height
Data sheet
Energy class

A++

Genus

Unisex

Sauna Size

Sauna for 2 people

Dimensions (mm)

Width: 1100, Depth: 1100, Height: 2000

Wood species

Canadian Hemlock

Heating

Carbon infrared heater + infrared full spectrum heater

Effect

2100W, 230V

Lighting

Reading lamp + Color therapy

Stereo

USB + AUX + Radio