Infrared sauna Wiwo Care - Energy efficient sauna - A++ - Infrared full spectrum A.B.C deep heat + Carbon Wave
Infrared sauna for 2 people
Size:1350x1050x2000 mm
Wood type: Hemlock
Heating: Vitalight+Carbon Wave
Delivery time: 3-6 days (In stock)
Description
Sauna Wiwo Care - Infrared sauna for 2 persons.
Experience the new, updated version of the popular Wiwo Care -
Introducing IR Vitalight - the "vital light" that offers exceptional heating through its full-spectrum heating technology. Developed by Philips, this is currently the most effective heat source available, with the heat waves covering the entire infrared spectrum.
Efficient and energy-saving: IR Vitalight in the updated Wiwo Care sauna.
Thanks to the fast heating time of only 1-2 minutes, you can quickly and easily enjoy the beneficial infrared heat. This makes Wiwo Care suitable for use in hotels, gyms, spas, as well as for private use. Additionally, the energy consumption of the IR Vitalight units is approximately 30% lower than the already energy-efficient carbon heaters, providing you with a more environmentally friendly and cost-effective sauna solution.

Infrared saunas are energy efficient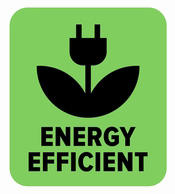 Sauna SPECIFICATION:
Sauna outer dimensions:
Length: 1350 mm
Height: 2000 mm
Depth: 1050 mm

Electronic control with control panel and remote control.
Hours control 0-60 min.
Includes Radio with speakers, USB, AUX and Bluetooth
For 2 people.
Spotlight ceiling inside / with color therapy.
Ventilation door with fan.
Tempered full glass door in clear glass.
---



SAUNA HEATING SPECIFICATIONS:

5 Vitae full spectrum - 2120w.
Micron length: 0.78-10 µm
1 Carbon Wave in Floor
Normal plug EU. 
Temperature control 18-60 degrees.

Wood type 1st hemlock from Canada.

Certificate: TUV, CE, CB, CETLUS and ROHS.


Low EMF: Read more about EMF

Examples of sauna installation of this type.




Data sheet
Genus

Unisex

Sauna Size

Sauna for 2 people

Energy class

A++

Dimensions (mm)

Width: 1350, Depth: 1050, Height: 2000

Wood species

Canadian Hemlock

Heating

Carbon infrared heater + infrared full spectrum heater

Effect

2120W, 230V

Lighting

Reading lamp + Color therapy

Stereo

Bluetooth + USB + AUX + Radio