Infrared sauna Amon GX - Energy efficient sauna - A++ - Infrared full spectrum A.B.C deep heat + Carbon Wave
Infrared sauna for 4 people
Size: 1500x1500x2000 mm
Wood type: Hemlock
Heating system: Carbon Wave + IR-Vitalight
Delivery time: 4-6 days (in stock)
Description
Amon GX infrared sauna
Large sauna with room for 4 people.
Made of light hemlock wood and has the latest technology of infrared sauna heat.
IR vitalight, the "vital light" a full spectrum heating also called red glass. A technology developed by Philips and which today is by far the most efficient source of heat, the heat waves cover the entire infrared spectrum.
Provides more intense heat
IR vitalight gives you a deeper warming than other infrared heat. The time for heating is only 1-2 minutes after which the units emit beneficial infrared heat. The short start time makes the sauna well suited for hotels, gyms, spas and for private use. The energy consumption is about 30% lower than the already energy-efficient carbon heaters.
Infrared saunas are energy efficient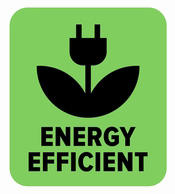 Sauna SPECIFICATION:
Sauna outer dimensions:
Length: 1500 mm
Height: 2000 mm
Width: 1500 mm


Electronic control, adjustable power, 70.80, 90 or 100%.
Hours control 0-60 min.
Includes Radio with speakers and connection for USB / CD / MP3 connection.
For 4 people.
Spotlight ceiling inside.
Color therapy (Chromo Therapy).
Ventilation door & fan.
Tempered door in glass and glass on sides.

HEAT SPECIFICATION:
8 IR IR Vitalight - 3220w. 16Amp
Micron length: 0,78-10 µm.
Regular plug 230V. Euro plug grounded.
Temperature control 18-60 degrees.

Wood type 1st kind Hemlock from Canada.
Low EMF: Read more about EMF



How to install a sauna, click here

Or watch the video presentation at the sauna installation below.


Examples of sauna installation.




Data sheet
Genus

Unisex

Sauna Size

Sauna for 3 to 4 people

Energy class

A++

Dimensions (mm)

Width: 1500, Depth: 1500, Height: 2000

Wood species

Canadian Hemlock

Heating

Carbon infrared heater + infrared full spectrum heater

Effect

3220W, 230V

Lighting

Color Therapy

Stereo

USB + AUX + Radio