IR Panel Kit 2 - Energy efficient sauna - A++ - Carbon Wave
Sauna size: 3-5 m2
Power: 4400W
Heating system: Mica Wave
Delivery time: 4-6 working days (In stock)



Description
Infrared Panel Kit 2
Sauna dimensions
Approx: 3-5 m2
Now it has never been easier to build a new one or upgrade your existing sauna to an infrared sauna. Now we can offer a brand new kit with everything needed to upgrade your sauna.
If you want the best of both worlds, it is also possible to install this panel set in an existing traditional sauna, however, the control panel must then be placed on the outside of the sauna.
The panels used are Mica Wave panels, the latest technology of panels that is a development from Carbon Wave. The panels do not use carbon fiber as an infra medium, but instead Mica mineral (Mica in Swedish). This gives a better effect per surface, faster heating, and a wider spectrum of infrared heat.
The panel kit includes:
10pcs Infrared panel "Plate 380" 44x104 cm, 380w (For back and sides)
2 pcs Infrared panel "Plate 300" 34x104 cm. 300w (For calves)
1st Double Control Box (max 7000W)
1st Control panel with frame in Hemlock
As well as all cables needed for installation
This panel set can also be easily supplemented with extra Infrared panels, Mp3 Players with Bluetooth function and speakers, a Color Therapy lamp, and lighting.
Easily connected with two earthed sockets (230V) from the control boxes.
Infrared saunas are energy efficient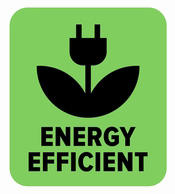 Product specification
Plate 380:
Power: 380W
Dimensions: 1040 mm x 440 mm x 30 mm
Color: Carbon black and Hemlock wood
Connection cable From panel to power cord: 0.5 m
Connection cord power cord to control box: 2.5 m
Plate 300:
Power: 300W
Dimensions: 1040 mm x 340 mm x 30 mm
Color: Carbon black and Hemlock wood
Connection cable From panel to a power cord: 0.5 m
Connection cord power cord to control box: 2.5 m
Double Control Box:
Maximum power per input: 800W
Maximum power total: 6000W
Dimensions per box: 240 mm x 200 mm x 60 mm (two interconnected boxes)
Two power cords: 2.5 meters grounded
Signal cable between boxes: 0,7 m
Control panel:
Digital control
Outer dimensions: 180 mm x 150 mm
Installation dimensions: 145 mm x 120 mm x 22 mm
Signal cable to control box: 1.7 m
Frame material: Hemlock wood
Data sheet
Energy class

A++

Genus

Unisex